Vaccination against pneumococcal infection in children in developing countries will not only reduce the incidence of pneumonia, meningitis and other dangerous diseases caused by Streptococcus pneumoniae, but also slow down the development of drug resistance of the bacterium.
The use of a conjugate vaccine for the prevention of pneumococcal infections reduces the incidence of infection with resistant strains of streptococcus in both children and adults in developing countries, the journal Nature has published for the first time. A positive trend was traced by scientists in South Africa, where in 2009 a program to vaccinate children against pneumococcal infection began.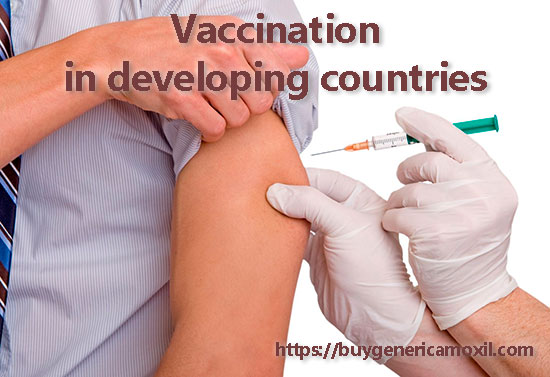 In the United States, the EU, and other high-GDP countries, the introduction of the pneumococcal vaccine in the early 2000s led to a one-third reduction in the incidence of invasive pneumococcal infection among vaccinated children and unvaccinated adults, who are often infected from sick children. Immunization also helped reduce the number of serious infections caused by penicillin-resistant strains.
Poor countries started using pneumococcal immunobiological drugs in 2009. It is expected that by 2015, about 40% of them will implement regular vaccination programs. Most of these countries receive medicines for free or at large discounts, thanks to the financial support of the Global Alliance for Vaccines and Immunization (GAVI, International vaccine alliance).
The problem of drug resistance of pathogens is particularly acute in poor countries, where non-compliance with sanitary standards and a high level of infectious diseases leads to frequent use of antibiotics, the authors of the article note.
Coronavirus vaccination
Also, we should not forget about the threat of coronavirus. Vaccination of the population is slow and it is still a big threat. For example – Nepal is one of the poorest countries. Although it has a population of 30 million people, there are only 1595 ICU beds and 480 ventilators throughout the entire country. There are only 80 physicians per 100000 people, compared to 93 per 100000 in India or 260 per 100000 in the USA.
Vaccination in developing countries