Venator Pharmaceuticals shared the results of a successful clinical trial of an experimental intravenous combination antibiotic, which is a combination of cefepime with taniborbactam.
Cefepim with taniborbactam has passed a reference clinical trial for the treatment of complicated urinary tract infections (cUTI), which has proven its superior effectiveness in comparison with standard therapy in the person of meropenem.
The application for registration of the new drug is scheduled to be sent to the U.S. Food and Drug Administration (FDA) by the end of this year. If the regulator approves, the new antibiotic will enter the market approximately in the middle of 2023.
In September 2018, Venatorex issued Everest Medicines II a license for the development, registration and commercialization of cefepime with taniborbactam in China, South Korea and Southeast Asian countries. For this, up to 114 million dollars will be received (in advance and as the project progresses), as well as royalties from the sale of the finished drug.
In April 2020, Venatorex agreed with the Global Partnership for Research and Development of Antibiotics (GARDP) on the distribution of affordable cefepime with taniborbactam in low- and lower-middle-income countries. GARDP is a non—profit organization developing new treatments for drug-resistant infections that pose the greatest threat to health. GARDO was established in 2016 by the World Health Organization (WHO) and the Medicines for Neglected Diseases Initiative (DNDi).
Cefepim with taniborbactam: clinical test
The clinical trial of CERTAIN-1 (NCT03840148) phase III (randomized, double-blind, with an active comparison drug, multicenter, international) invited adult patients (n=661) with complicated urinary tract infections (including acute pyelonephritis) and pyuria.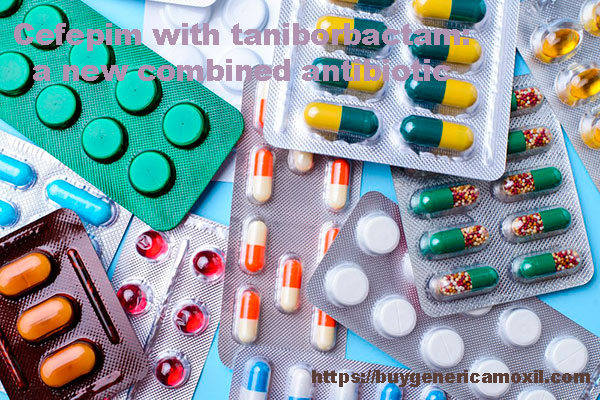 Participants were intravenously prescribed either cefepim with taniborbactam (2.5 g) or meropenem (1 g) every 8 hours for 7 days (or up to 14 days in the case of bacteremia).
The primary endpoint of treatment effectiveness was stated by a composite indicator combining microbiological eradication (the titer of any gram-negative pathogen detected at the start of the study dropped below 103 CFU/ml) and symptomatic clinical success (resolution of symptoms or their return to the initial state before the disease, while the patient remains alive and does not receive additional antibiotic therapy), — on the date of control of cure (period of 19-23 days).
The cefepime group with taniborbactam demonstrated statistically significant non—inferior efficacy in comparison with the meropenem group: 70.0% of patients reached the primary endpoint – versus 58.0% in the control group (the difference was 11.9% [95% CI: 2.4–21.6]).
At the same time, the superiority of experimental antibacterial treatment over standard therapy was maintained at later stages of clinical evaluation (a period of 28-35 days).
The frequency of adverse events that occurred during treatment was 35.5% in the cefepime group with taniborbactam — versus 29.0% in the meropenem group. Serious adverse events were registered for 2.0% and 1.8% of the subjects, respectively. Adverse events led to discontinuation of treatment in 3.0% and 0.9% of participants.
Cefepim with taniborbactam: mechanism of action
The beta-lactam antibiotic cefepime, which belongs to the fourth generation of cephalosporins, has been widely used for over two decades to combat sensitive gram-negative and gram-positive bacteria. Cefepime acts bactericidal, disrupting the synthesis of the cell wall of microorganisms. Most bacterial strains Enterococcus spp., including Enterococcus faecalis, methicillin-resistant staphylococci, Stenotrophomonas maltophilia (formerly known as Xanthomonas maltophilia and Pseudomonas maltophilia), Clostridium difficile are not sensitive to cefepime.
The addition of taniborbactam (VNRX-5133), an inhibitor of serine and metallo-beta-lactamases, to cefepime is a treatment option for patients with serious bacterial infections caused by difficult-to-treat drug-resistant gram-negative bacteria, primarily carbapenem-resistant Enterobacterales (CRE) and carbapenem-resistant Pseudomonas aeruginosa (CRPA). Many of these microorganisms also have multidrug resistance to aminoglycosides, quinolones and beta-lactams through the expression of beta-lactamases of classes A, B, C and D. Such pathogens include bacteria producing extended-spectrum beta-lactamases (ESBL), beta-lactamases AmpC and/or simultaneously producing ESBL and beta-lactamases AmpC, KPC, OXA, NDM, VIM. Taniborbaktam copes with all the above.
The broad-spectrum antibacterial activity implemented by cefepime with taniborbactam is especially in demand by patients from the high-risk group, for whom any delay in effective treatment leads to suboptimal clinical outcomes.
Cefepim with taniborbactam will also be used to treat infections caused by bioterrorism pathogens, such as Burkholderia spp. and Salmonella spp., and polymicrobial infections caused by both gram-negative and gram-positive bacteria.
The development of a combination of cefepime with taniborbactam is partially sponsored by the Office of Advanced Biomedical Research and Development (BARDA), part of the Office of the Assistant Secretary for Preparedness and Response (ASPR) at the U.S. Department of Health and Human Services (HSS)
What's next?
In 2022, a clinical trial of CERTAIN-2 phase III will begin, which will evaluate the therapeutic efficacy of cefepime with taniborbactam in the treatment of nosocomial bacterial pneumonia (HABP) and ventilator-associated bacterial pneumonia (VABP).
In addition to cefepime with taniborbactam, Venatorex is developing an oral combination antibiotic combining ceftibuten, a third-generation cephalosporin, and VNRX-7145, a broad-spectrum beta-lactamase inhibitor based on boronic acid. VNRX-7145 restores the antibacterial activity of ceftibutene against Enterobacter ales strains expressing ESBL and serine carbapenemases: ESBL class A, cephalosporinases class C and carbapenemases class A and D (KPC and OXA-48).
The novelty is focused on the treatment of infections caused by gram-negative multidrug-resistant bacteria that are resistant to standard oral and intravenous antibiotics, including fluoroquinolones, cephalosporins and carbapenems. A phase III clinical trial will be carried out in 2022, which will test ceftibutene with VNRX-7145 in the treatment of complicated urinary tract infections.
Cefepim with taniborbactam: a new combined antibiotic